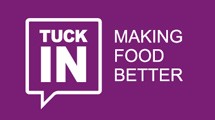 Tuck IN is a scheme which supports takeaway food businesses in Essex that improve the nutritional quality of their food.
Businesses who sign up to the scheme, take the Tuck IN pledge to reduce the salt, sugar and fat content of their takeaway food.
Examples of the steps your business could take include:
reducing fats in fried food by using the correct frying temperature
shaking excess fat from food after frying
keeping oil fresh and using healthier oils for frying such as rapeseed or sunflower oil
reducing the amount of sugar and salt used in cooking
ensuring water and low sugar drinks are available
offering grilled foods instead of fried
increasing the amount of vegetables and fruit available on the menu
providing packets of salt instead of free-running salt cellars
always making sure smaller portion sizes are on offer
The benefits of joining the Tuck IN scheme include:
free online Level 2 Nutrition training
a Tuck IN logo to display on your premises
promotion on the Tuck IN website
promotion on the council's social media platforms
Apply
To be able to join the scheme, your takeaway food business needs to have a food hygiene rating of 3 or above
Contact our Environmental Health team to apply.
More information about the scheme and details of the businesses in Harlow that have taken the pledge can be found on the Tuck IN website
Contact information
Office
Environmental Health
Harlow Council
Civic Centre
The Water Gardens
College Square
Harlow CM20 1WG