The J9 initiative helps raise awareness of domestic abuse and support victims.
The initiative is named in memory of Janine Mundy who was killed by her estranged husband in June 2003 while he was on police bail.
If you see the J9 logo displayed in a building in Harlow, it means that building has a 'safe place' for people threatened with domestic abuse. The safe place provides access to a phone and advice on getting support.
Join the initiative
Any local business or service can take part in the J9 initiative.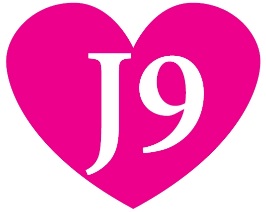 Our Safer Harlow Partnership (SHP) provides domestic abuse training sessions for staff in the public and the voluntary sector.
We also have training and information leaflets available free of charge.
Once your business is trained, we will send you a logo to display on your premises, so that people wanting to access support know you are part of the scheme.
If you are interested in taking part in J9, contact us on 01279 446655.