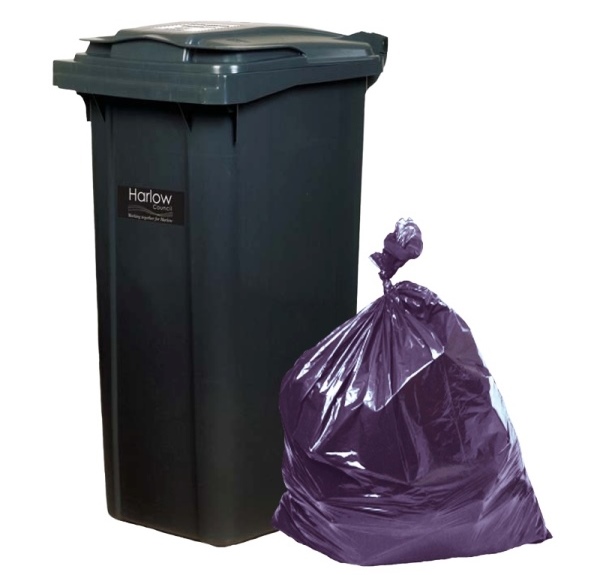 We provide wheelie bins or purple bags for your general household waste.
You should not put anything recyclable in your household waste.
We collect the black, non-recyclables bins or purple bags every 2 weeks.
We cannot collect:
You can also check what can be taken to Harlow Recycling Centre (the dump) run by Essex County Council.
We can collect:
packaging that cannot be recycled for example polystyrene
any plastics not marked with 1 or 2 symbols - such as yoghurt pots, plastic bags, film wrapping and some plastic food trays
cartons - juice and drinks
wallpaper
nappies and incontinence waste - you could also use our nappies and incontinence waste collection
We can also collect batteries (for house collections only) but these must be in a separate box, see our battery collection page for full details
Currently, any non-recycling collected in Harlow is sent to landfill (rubbish tips) and buried in the ground.
The more waste we send to landfill, the more harm we do to the environment with greenhouse gases, and the more landfill taxes rise.