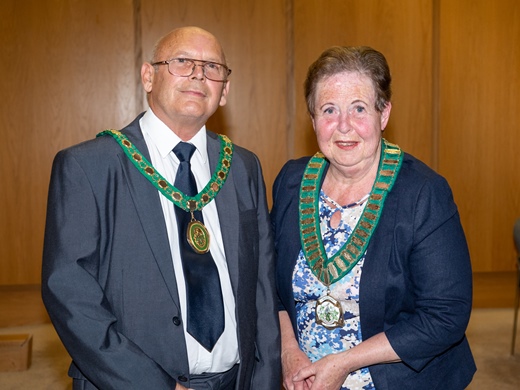 The chair of the council for 2020 to 2021 is Councillor Maggie Hulcoop who represents the Harlow Common Ward.
The vice-chair of the council for 2019 to 2020 is Councillor Bob Davies who represents the Mark Hall Ward.
The chair is the ceremonial head of Harlow Council. The chair plays an important civic role in engaging with the people of Harlow. This includes attending community events.
The chair is elected each year at the annual Council meeting. For the year of office, the chair is politically neutral.
Chair's charities
The chair's chosen charities for 2020 to 2021 are the mental health charity Mind and the baby loss counselling charity Petals.
Latest chair events
The chair is not currently attending events due to coronavirus. We will update this page when we have more information.
Contact information
Office
Chair's Office
Harlow Council
Civic Centre
The Water Gardens
College Square
Harlow CM20 1WG